Gain new followers and make new friends with the Book Blogger Feature & Follow! If this is your first time here, welcome! You are about to make some new friends and gain new followers -- but you have to know -- the point of this hop is to follow other bloggers also.

I follow you, you follow me

.

Feature and Follow Friday is hosted by

Parjunkee

and

Alison Can Read

. This week's F&F topic/question is:
Post a photo of your favorite coffee mug (or mugs if you can't choose just one)
"OH MY MUG!"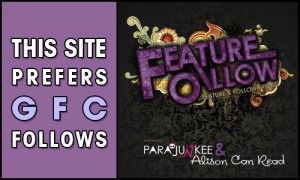 Who doesn't love Starbucks? That's the answer I give to everyone who asks me why my mug is like this. Drinking coffee from Starbucks everyday is a strain to my pockets so this is the closest that I could get. I may not be able to drink from Starbucks everyday, at least I got a mug that reminds me of Starbucks! :)