Rose Johnson's adoptive mother was murdered, and Rose is next. She may be the last gargoyle in the world—the last being who stands between this world and the evils of Otherworld. In order to keep her existence a continued secret, Rose needs to find the stone that holds her adoptive mother's soul. Which means enlisting the help of her enemies the Sentinels...

Sentinel Cal Levesque never forgave himself for failing Rose's family years ago. Seeing Rose alive is shock enough, until the stunningly beautiful gargoyle attacks him upon sight. As they strike an uneasy peace—and unexpected and escalating attraction—Cal knows he'll have to tell Rose who really betrayed her family. And with Rose's life in greater danger than ever, Cal has a chance to make up for the past...as long he doesn't fall in love.

Review
Cover: 5
Plot: 5
Characters: 5
Overall Rating: 5
Locked in Stone was a very spectacular book! Gargoyles was something that I always thought looked like grumpy old men
and instead are beautiful bombshells that are extremely powerful and are capable of sealing rifts and thus saving the world.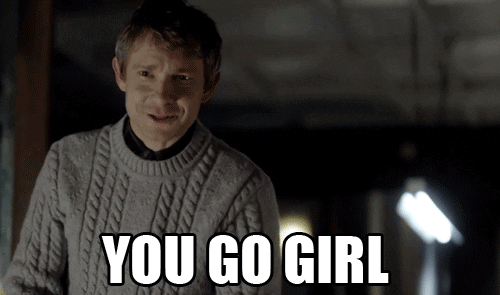 If you have been reading my reviews for a while now you'll realize that I'm a romance kind of girl even if its the cheesy type or the I'll-fuck-your-brains-to-Sunday kind of romance. And with that being said, what I absolutely adored about this book was that although the book was about the romance between the two main characters Rose and Cal, the story didn't just focus on them.
I know it's shocking to realize because I'm a romance addict but sometimes the book is better when it's not all about the romance. This book was really something that spoke to my inner feminist because Rose the heroine was the kind of woman who took matters in her own hands and if her decision did not turn out to be for the good, she doesn't think about it too much and just focus on making things better. Another thing I liked about this book was the glossary for the ebooks were written on the very first pages because who finds it annoying asides from me when you read an ebook copy of a book and the glossary and terms are written on the very last page and you'll go have to go back and forth just to understand something that was said in the book and it turns out it's not even something important. So it was a really great thing the glossary was in the first pages so when I was reading I didn't have to go back and forth because I already know what the terms mean. Which make everything easier I never really minded the age gap between the two characters because it wasn't outright mentioned how many years the gap was, which I am very thankful for because it's easier to just not know. Cas was such a hottie. I loved how he was alpha but still let's Rose make her own decisions and if her decisions turn out to be for the bad, then he'll just make sure that she could never get hurt which was really sweet of him. He was the kind of man who could admit when he made a mistake which was something I really liked because in a lot of romance books out there I noticed that the hero never really says sorry and things turn out fine. Which never happens in real life. Entangled has been one of my favorite publishing house on netgalley because
I know that I'll be getting a very great book to enjoy which also happened here. The plot of this book although wasn't very unique (except for the gargoyles) it was very engaging and really kept me on the edge until the very end of the book and now I am eagerly waiting for the next installment. Kudos to the author because she now got herself another fan.