Rules of Survival by Jus Accardo
Publication Date: June 2, 2014
Length: 202 pages
Format/s:
Blurb:

If you want to survive, you have to follow the rules…

Mikayla Morgan is wanted for her mother's murder. She's been on the run for almost a year now, avoiding not only the police but the real killer. Tired of running and desperate to clear her name, she breaks one of the most sacred rules: never return to the scene of the crime. Every bounty hunter on the Eastern Seaboard is after the Morgan girl—but Shaun Denver and his partner snagged her. She's a piece of work, and Shaun can't decide if he wants to kiss her or kill her. When things take a sharp turn south, Shaun does the only thing he can think of to keep her close—he handcuffs them together. As the danger mounts and the killer closes in, the chemistry between them threatens to explode. Shaun and Kayla will need to break all the rules if they hope to get out of this alive.
Review:
Cover: 4
Plot: 5
Characters: 5
Overall Rating: 5
"I meant what I said. I like you. A lot. I want to get to know you…all of you. Every stupid little detail about your life. You don't have to run anymore. You can give this a chance."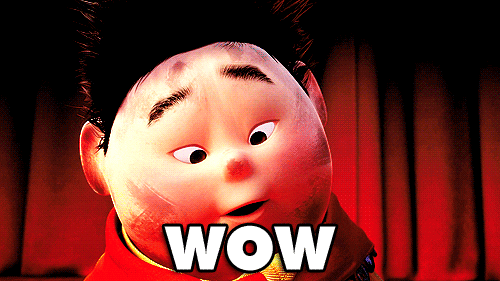 Rules of Survival was filled with action and passion, everything I ever need in a book.
I loved the cover of this book with the hot guy in the leather jacket since he fits Shawn perfectly. Although I would have really wanted if he would have smirked a little since Shawn was cocky and it would have fitted the book better
.
Mikayla has been on the run for over a year already. Everyone believed she killed her mother but she knows the truth and the true killer is still out there searching for her to finish the job. Being on the run was what she was used to and her mother taught her rules in life in order to survive.
Never trust anyone and never return to the scene of the crime.
Every bounty hunter in the east coast has been looking for the Morgan girl and luckily Shaun Denver snagged her.
Mikayla wasn't like most of the female lead characters in action books that has fighting skills like Jackie Chan; she's kind of the opposite. Not that it means she's helpless; she was just the kind of woman who uses her brains instead of her brawns while fighting. Since her mother never wanted her to learn how to fight in fear of Mikayla wanting to stay in the "business" and end up with bigger shit to worry about.
Shawn was the brawns to Mikayla's brains. He exuded dumb jock vibes at the first parts of the book when Mikayla was right and he can't see what was really going on. Though throughout the book he ended up getting much more smarter with his decisions and I really loved what he did for Mikayla in the end.
I love action but I would probably read it if it was the only genre of the book so I was relieved when this book also has romance in it. I felt that the author should have made the ending a little bit better since even if it was a happy ending, I felt that it was unsatisfying.
Rules of Survival was a very great book and I really recommend it to readers who love action and romance. It has witty and sarcastic characters which I love and the romance between the protagonists was passionate and sweet.
Received digital edition from publisher via NetGalley in exchange for an honest review
.