The Elite by Kiera Cass
Publication Date: April 23, 2013
Amazon:
The Elite (The Selection)
Goodreads:
The Elite
Blurb
Thirty-five girls came to the palace to compete in the Selection. All but six have been sent home. And only one will get to marry Prince Maxon and be crowned princess of Illea.

America still isn't sure where her heart lies. When she's with Maxon, she's swept up in their new and breathless romance, and can't dream of being with anyone else. But whenever she sees Aspen standing guard around the palace, and is overcome with memories of the life they planned to share. With the group narrowed down to the Elite, the other girls are even more determined to win Maxon over—and time is running out for America to decide.

Just when America is sure she's made her choice, a devastating loss makes her question everything again. And while she's struggling to imagine her future, the violent rebels that are determined to overthrow the monarchy are growing stronger and their plans could destroy her chance at any kind of happy ending.
Review
Cover: 5
Plot: 2
Characters: 2
Overall Rating: 2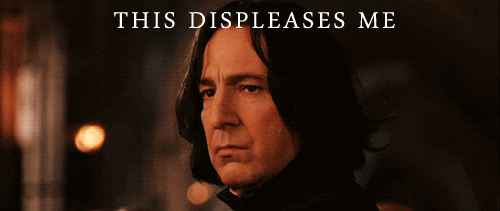 After reading The Selection, I had high hopes for this book but it didn't meet my standards.
Let me start my review with what I liked about this book.

The cover like the first one, was fantastic and the red dress was gorgeous. They say redheads can't wear red but after seeing the cover of The Elite I now disagree.
I loved Maxon even though at the start of the trilogy I liked Aspen but I changed my mind when I saw Maxon. He was sugar and spice with his innocence and the way he seduces America unknowingly. He constantly break rules to keep her safe even if in exchange for it he will be the one to get hurt.
Aspen was a character that I semi-liked I would have loved him more if he didn't belittle the love Maxon has for America but all throughout he was a nice guy.

And that's all that I liked.

And here comes what I hate about this book...

America was such a pretentious hypocritical female dog. Why you may ask? Well, she's stringing along Maxon and Aspen. She's utterly horrified when Maxon had ONE encounter with Celeste but every time she gets a chance to be alone with Aspen, she goes on with a full on make out session with him.
Maxon trusted America with one of the greatest secrets of Illea and what does she do? She divulges all that information to the public. She only thinks about herself and doesn't really care about what her actions would affect others. On another part of this book, Aspen was dancing with Celeste and America had the gall to be jealous and was demanding Aspen to answer her why she chose Celeste.
We all know that she'll end up with Maxon so the way he was stringing along Aspen was unnecessary. She's very indecisive and can't think properly.
When Apsen asked her to choose between him and Maxon, she can't answer him with a definite one. I know choosing someone to be with you for life is a hard one but if it's at the expense of hurting them then that's utter bullshit.
I would love this book more if the story centers around Marlee since she such a sweet girl who would do anything for love. Unlike America who takes her time in making a decision while knowing that who ever she chooses she'll still hurt someone in the end. So her line "I don't want to hurt you", is crap.
Basically this book was terrible and I am hoping that The One would be a whole lot better.